The next interview in the series is with the High Patterns Chart Group (web site, twitter). These guys have been around forever. Their service has a unique blend of important daily points that coincide with intraday setups. They will stalk particular setups in stocks for many weeks, patiently waiting for them to materialize. They are unusually focused on trade execution.
I appreciate the no frills quality of their web site. This post on not catching every trade provides a good window into their trading philosophy.
What is the most overrated trading advice?
Any vague advice like "You'll never go broke taking profits".
Yes, that's true, but you'll also never make any real money until you learn to sit on profitable swings and only sell when they fail the trend parameters from the original plan. If you look closely at trading aphorisms you will notice that they actually start to contradict each other at different points of the trading time-frame. Some advice is fantastic for short-term trading but terrible for position trading. Advice without specifics of time-frame has little value.
What is the most underrated trading advice?
Risk management is the most important trading advice we can think of but it's not underrated – it gets a lot of love from every professional trader we have ever met. For most underrated trading advice we would say "Become a master of a few solid strategies and really get to know well a dozen liquid stocks." We often see new traders skip from one strategy to another becoming a jack of all trades and master of none. Trading is a ruthless business and to be a jack of all trades will not cut it in this profession. You need to have an edge; for us the edge is to stalk often the same set-ups for weeks and when they trigger use a handful of strategies we know very well and have used now for two decades.
What's a non-trading related book that's influenced you recently?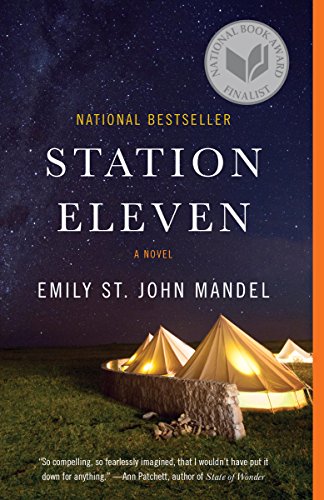 I usually read non-fiction but was given a novel as a present a while back that I thought was exceptional: Station Eleven by Emily St. John Mandel. Story is set in a post-apocalyptic world in which a virus (the Georgian Flu) has wiped out most of humanity. It's ultimately a text on human resilience and adaptability and how lives are intertwined across catastrophes. Well-written, poignant, and a joy to read.
Questions for HCGP? Ask them on Twitter.
Do you know someone who you think would make a good interviewee? Contact me!