As a cyclist, I avidly follow the Tour de France each summer. This year's event was an instant classic that provided a riveting storyline and if you were paying close attention, a lesson to apply to your trading.
From the beginning, you could tell it was going to be an epic battle between the two race favorites: last year's champion Jonas Vingegaard versus the two-time winner from 2020 and 2021, Tadej Pogacar (whose name the announcers especially enjoyed pronouncing at every opportunity).
The Tour is a long and grueling event: 21 stages over the course of 23 days.
You don't win the Tour in the first few days – it's only after the course of several stages that the race starts taking its toll and the race for the General Classification (the overall winner) heats up, and this year was no exception.
During the middle stages when all eyes were on the two favorites, although Vingegaard had a slight advantage, it seemed clear Pogacar would be the eventual winner.
He was being patient, riding very aggressively at what seemed like just the right moments, and steadily cut into Vingegaard's slim lead. Everyone assumed it was inevitable that Pogacar would take back his crown.
That is, until stage 16.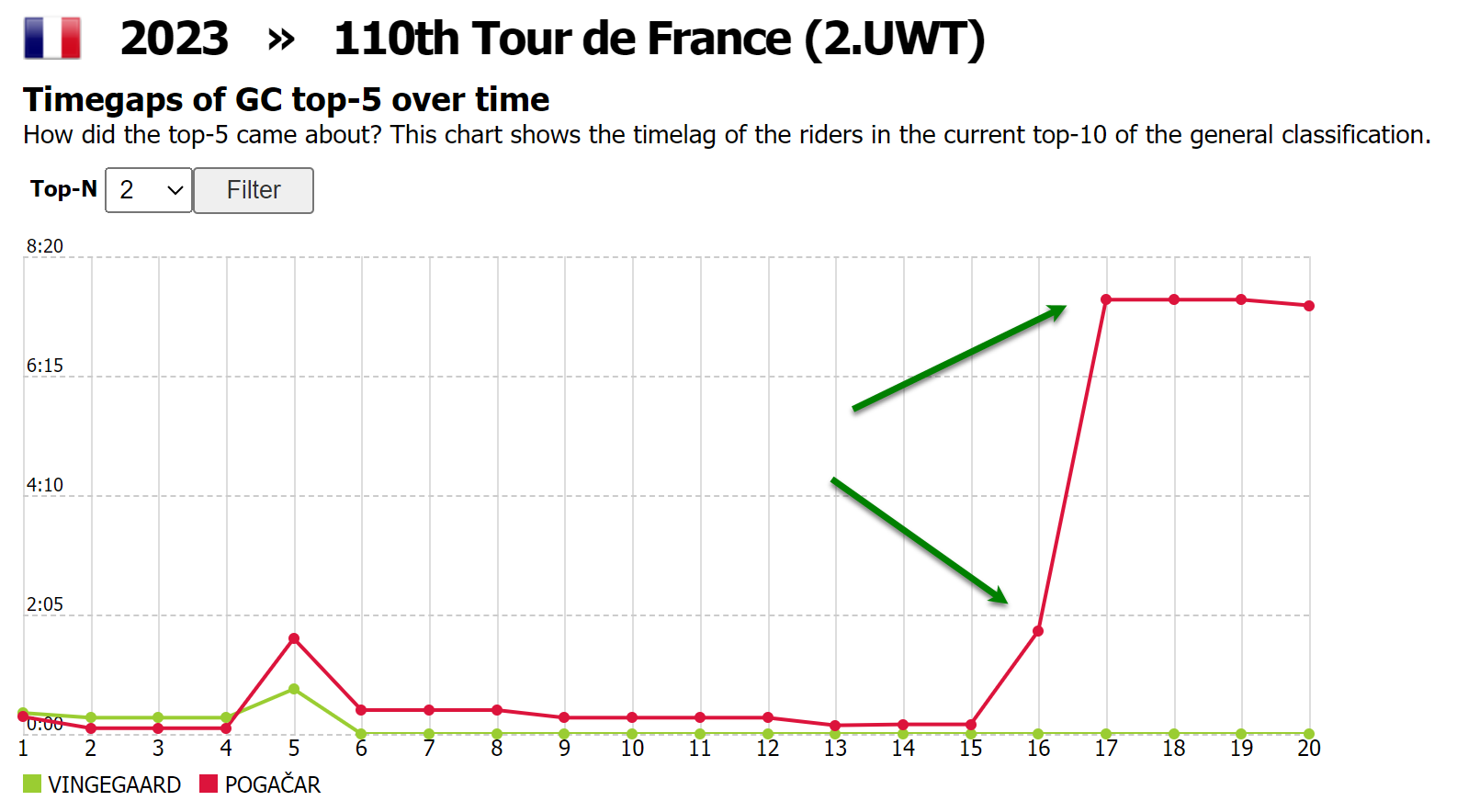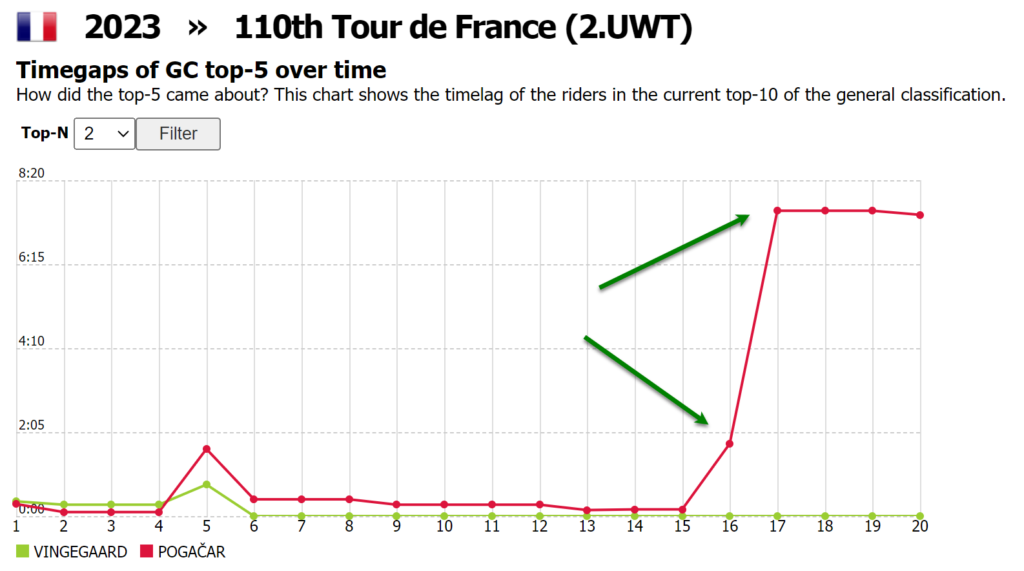 During this individual time trial stage, Vingegaard handily whooped Pogacar and built a huge lead, followed by stage 17 where he destroyed Pogacar and made the gap insurmountable by any measure.
Though he won just a SINGLE stage in the entire event (Pogacar won 2 and another rider won 4 stages), Jonas Vingegaard won by one of the largest margins in 30 years.
He was certainly consistent throughout the tour, but Vingegaard didn't care about winning individual stages. He was biding his time and waiting for the exact right moment when he had a huge relative advantage over every rider in the field.
And when that moment came he was decisive and confidently put it on the line.
The best traders I know trade like Vingegaard rides the tour.